Ask your child to explain what this basket of presents is.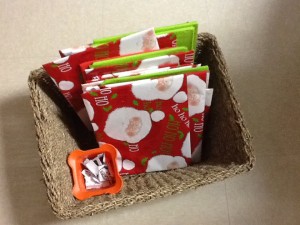 We are excited to decorate the classroom for Christmas this week.
Starting next week our classroom will be doing a Random Act of Kindness each day. Christmas is about so much more than presents and Santa, and I believe it is important to practice doing things for others. We will keep you updated on the blog or on Fresh Grade what we are up to.
Happy Holidays!!